Home
NORTHUMBERLAND SCHOOLS' FA
ESFA U16 Inter County Champions 1997, 1999
ESFA U18 Inter County Champions 1987, 1988, 1991, 1996, 1999, 2009
WELCOME to the Northumberland Schools' FA website. You should be able to find out all you need to know about schools' football in the county here.  If you have any comments or queries CONTACT US
Sponsors of the Blake Cup
Sponsors of the County U16 girls team


L and M PLANT HIRE & GROUNDWORKS
Sponsors of the County U16 boys team
NORTHUMBERLAND WINNERS ESFA U11 Sevens




Newcastle SFA U11s - winners of the Northumberland Finals of the ESFA Danone U11 Sevens for District Teams - pictured with NSFA Chairman, Neil Pont


FORTHCOMING EVENTS

ESFA Running Imp U12 5-a-sides
Northumberland Finals

Wednesday 17th January 2018

Blue Flames Sports Ground, Benton, NE12 9SF

12.00 - 3.00



SUPPORT for PE in SCHOOLS from The FA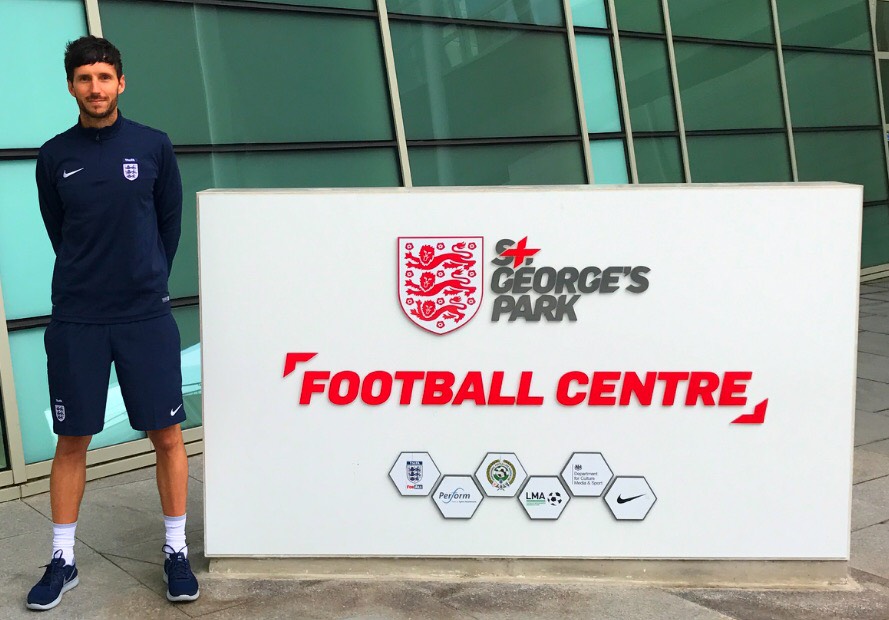 Ryan Davies – Regional PE & Coaching in Education Coordinator (North East)
Ryan has recently been appointed as the Regional PE and Coaching in Education Coordinator for the North East region. Ryan has 10 years' experience as a Head of Department and Physical Education teacher in both Primary and Secondary settings, alongside coaching in a Premier League Academy. As part of the role Ryan is available to provide tailored PE CPD sessions to teachers and trainees throughout Northumberland as well as delivering the FA Primary Teachers Award. All sessions and courses are delivered free of charge by The FA.

See the FA Physical Education page to learn more...

CONGRATULATIONS

To JACK BUTLER (KEVI, Morpeth) for his selection in the ESFA England U18s squad for this season's international matches.


ESFA will play home matches against Republic of Ireland at Luton Town FC on Friday 16 March and Scotland at York City FC on Friday 23 March. Away matches are against Wales on 29 March and Northern Ireland on 6 April.


SMALL SCHOOLS WINNERS






Newcastle School for Boys retained their title as winners of the Northumberland Finals of the ESFA Danone U11 Sevens for Small Schools. They will represent Northumberland at the North of England Finals later in the season.



Another CLEAN SWEEP in CUMBRIA

Saturday 6th January 2018 - all 3 teams played at Sheepmount, Carlisle.  Kick off 10.30.

Cumbria U16 girls 0   NSFA U16 girls 17 (seventeen)
(see report in News section below)

Cumbria U16 boys 0  NSFA U16 boys  4

Cumbria U18s 1  NSFA U18s 2


CLEAN SWEEP versus DURHAM

Played Wednesday 20th December 2017 at Longbenton and at Cochrane Park

NSFA U16 boys 4  Durham U16 boys 3

NSFA U16 girls 4 Durham U16 girls 2
(see match report in News section below)

NSFA U18s 2  Durham 1
Northumberland retain the Derek Watson Memorial Trophy which is competed for by the U18 teams)

Go to www.northerncountiessfa.org.uk to see league tables







Northumberland Schools' FA Under 16 Girls, 2017-18




Northumberland Schools' FA Under 16 boys 2017-18






Northumberland Schools' FA Under 18s, 2017-18



ESFA DANONE U11 SEVENS - Northumberland Finals


School Teams




Gosforth Junior High School U11s - winners, Northumberland Final
Danone U11 School Teams 7s 2017-18
At the end of the group stages, Battle Hill finished top of their group on goal difference from Gosforth Junior HS while in the other group Chantry were top on goal difference from Bailey Green.
In the semi-finals, Gosforth played Chantry and it proved to be a tight tussle with Gosforth going one up before Chantry scored a late equaliser to take the game into penalties - Gosforth coming out on top 2-1. The other semi final was just as tight with Bailey Green defeating Battle Hill 1-0.
The Final was a closely fought affair with Gosforth finally overcoming Bailey Green 1-0.

Gosforth Junior High School will represent Northumberland in the North Regional competition later in the season.

Danone U11 Girls' 7s 2017-18
Despite the downpour which lasted throughout the tournament, the competition was played in a tremendous spirit.

In the semi finals, Ponteland played St Teresa's, the latter performing a heroic rearguard action to take the game into penalties - Ponteland coming out top 2-1. In the other semi Ovingham put on a tremendous display to defeat Valley Gardens 5-0.
In the final Ovingham couldn't repeat the form they showed in the semi final and went down 2-0 to Ponteland. This means that for the second year running Ponteland girls will represent Northumberland in the North Regional competition, hoping to repeat their success of last season by making it to the National final in May.
'COUNTY' or 'DISTRICT' ??

We often get queries from parents about how their child can go to a trial for a 'County' team. These queries are often about younger players. Please note that County teams are for U16 and U18 players only.

Younger players can represent their District - which District this is depends where the school is located. 

This website does NOT carry information about District affairs - however you can find the details for each District's officers here.

COUNTY TEAM MANAGERS - 2017/18

The Executive Committee of the Northumberland Schools' FA is pleased to announce the following appointments for the forthcoming season:

Under 16 boys' team manager: Kevin Hodgson
Under 16 girls' team manager: Michael Third
Steve Swinyard will continue as U18 team manager.
SAFEGUARDING
If you have any concerns regrding the Safeguarding of young people in football, please do not hesitate to contact our Child Welfare Officer, Steve Swinyard

The FA has commissioned a dedicated NSPCC free helpline for adults who were victims of sexual abuse in childhood within the football industry.
Staffed by independent, experienced NSPCC professionals, the helpline will offer support and guidance for adults who were victims of childhood sexual abuse within the game at all levels from grassroots to Premier League and is a safe space for any further whistleblowing.
The helpline is available 24 hours a day on 0800 023 2642.
Trained staff will offer support, advice and guidance, and will refer cases on to the police or other agencies as appropriate, such as if a child is in immediate danger.
Referrals of concerns about recent and non-recent incidents in schools' football should continue to be made to ESFA National Welfare Officer Sarah DaCosta sarah.dacosta@schoolsfa.com tel 07960500723 or directly to The FA's safeguarding team via safeguarding@thefa.com
The Northumberland Schools' FA Welfare Officer is:
Steve Swinyard.

His contact details are:
steveswinyard@gmail.com
07919182836

NEWS section
---